Federal, State, Local Government Information Sources


The U.S. Administration on Aging (AoA)Developing comprehensive, coordinated and cost-effective system of home and community-based services that helps elderly individuals maintain their health and independence in their homes and communities.

NIH Senior Health websitewebsite for older adults from the National Institutes of Health.

Mass Gov Official Website of the Office of Health and Human Services

Medicaid General Information, CMCS Bulletins, Community Services and Long Term Supports, Medicaid Reimbursement, Preadmission Screening and Resident Review (PASRR), Programs of All-Inclusive Care for the Elderly (PACE), State Medicaid Director Letters, Telemedicine

National Clearinghouse for Long Term Care the National Clearinghouse for Long-Term Care Information. This web site was developed by the U.S. Department of Health and Human Services to provide information and resources to help you and your family plan for future long-term care (LTC) needs.

Caregiver Guide, booklet, Home Safety for People with Alzheimer's Disease

Nassau County Department of Senior Citizen Affairs

Office of the Director Department of Motor Vehicles, 2415 1st Avenue, Mail Station F101, Sacramento, CA 95818 regarding Dementia
---

About Dave Mainwaring, Framingham, MA. owner of www.Mainzone.com



Medical Centers, Hospitals, Schools and University Resources


University of Maryland School of Medicine Videos

AlzOnline : Alzheimer's Caregiver Support Online

Hearing aids: How to choose the right one

Care Levels of nursing home care


Alzheimer Disease patient's pain behaviors Seniors -- Alzheimer 's Disease
---


AMYA, American Model Yachting Association a 40 year old, not-for-profit organization dedicated to promoting the designing, building, racing, and preservation of all model sailing yachts, and membership is open to all who are interested in these activities.

Star45 Discussion Forum Founded: Aug 26, 2002

Model Sailboat sail loft www.carrsails.com/Catalog.html

Dave Mainwaring's Model Boat Zone!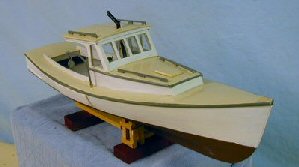 I sailed my first model sailboat tethered by a string off the floats at the Wollaston Yacht Club, Quincy,MA, in grade school. Then I built model airplanes. For several years I built U-Control planes and free flight sail-planes. In junior high school I started sailing/racing real boats and my model airplane building stopped. I served a tour of duty in the U.S. Coast Guard. Later, after college, my hobbies involved building fiberglass dinghies and molding fiberglass Friendship Sloop models.
---
Nautical Research Guild, Inc. LINKS & SOURCES - MODELING CLUBS - MODELING CLUBS (177)
Scale Ship Modelers Association of North America
---
DO IT ON SKYPE

Skype offers free software that lets you talk over the Internet to anyone, anywhere in the world for free while viewing each other on your computer screens.